Hardware wallets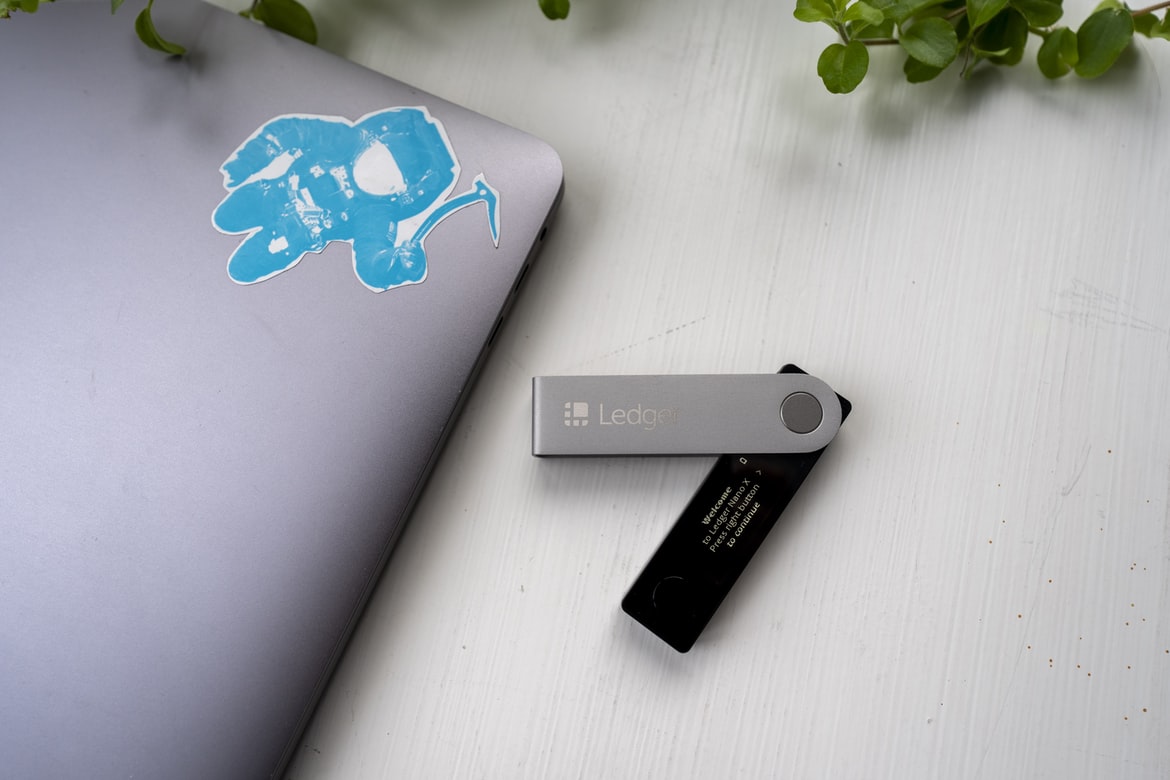 Hardware-wallets zijn een veilig en makkelijk hulpmiddel om jouw crypto-account mee te beheren. Ze zijn klein, simpel te gebruiken en beschermen jouw digitale bezit tegen hackers.
Maximale bescherming tegen hackers
Jouw crypto-bezittingen bevinden zich in blockchains, en met jouw unieke code (je seed phrase, een combinatie van 12 tot 24 Engelse woorden) heb je daar altijd en overal toegang toe. Als je een hardware-wallet gebruikt, hoef je deze code nooit online in te voeren, en ben je dus maximaal beschermd tegen cyberdiefstal en kwaadaardige software.
Hoe werkt een hardware-wallet?
Hardware-wallets werken in combinatie met een app op je computer of telefoon. Je verbindt de wallet via USB, Bluetooth of QR-code met de app, logt in met de pincode van je wallet en gebruikt de wallet om transacties mee goed te keuren – ongeveer op dezelfde manier als met die apparaatjes die je bij internetbankieren gebruikt (tweestapsverificatie, heet dat).
Meerdere accounts, makkelijk te herstellen
Vanaf één wallet kun je vaak meerdere crypto-accounts tegelijk beheren. Bij schade aan of verlies van je wallet, kun je je accounts eenvoudig herstellen met je unieke seed phrase. Bewaar deze code nooit op een apparaat dat met het internet verbonden is, zoals je telefoon of computer, maar noteer hem op een vel papier, of nog beter: gebruik een metal seed.